2021-01-22
Why a good wide-angle lens is a great investment?
When it comes to choosing a good quality wide-angle lens, it can be a difficult choice. When you're just getting started you may not have the knowledge or experience required to make the best choice. Also, because there are so many lenses out there now, it can also be a bit overwhelming. This is especially the case when you're on a tight budget.
Lens choice is super important as your choice of lens will determine the overall quality and look of the images you produce. Wide-angle lenses allow you to capture dramatic images and can add an epic sense of scale to your compositions. The wide-angle field of view is ideal for landscape photography, architecture, cityscapes and even portraits. A fast wide-angle lens is also the best choice for shooting astrophotography.
How to choose the right wide-angle lens for you
Will this manual-focus lens be practical for shooting in a variety of situations?

Is the lens fast enough to shoot in both well-lit and low-light situations?

Will the lens help me to achieve the look I'm going for and is it a lens that will hold its value in the future?

Is the lens prone to chromatic aberration, distortion or any other flaws and is it bad enough to worry about?

What size is the lens filter thread and how much are ND filters going to cost me in that size?
This lens has lasted me over 7 years and I still use it!
After investing in my Sony A7s over 7 years ago, which was quite an expensive camera at the time, I didn't have a large budget to spend on lenses. So I started looking at aftermarket manual lenses which would be suitable for both photography and filmmaking. After reading a lot of reviews, I became especially interested in the Samyang (Rokinon) lenses. I'd read that they offered sharp, fast lenses with a good quality build. Manual aperture and focus rings would also be ideal for both photography and video work.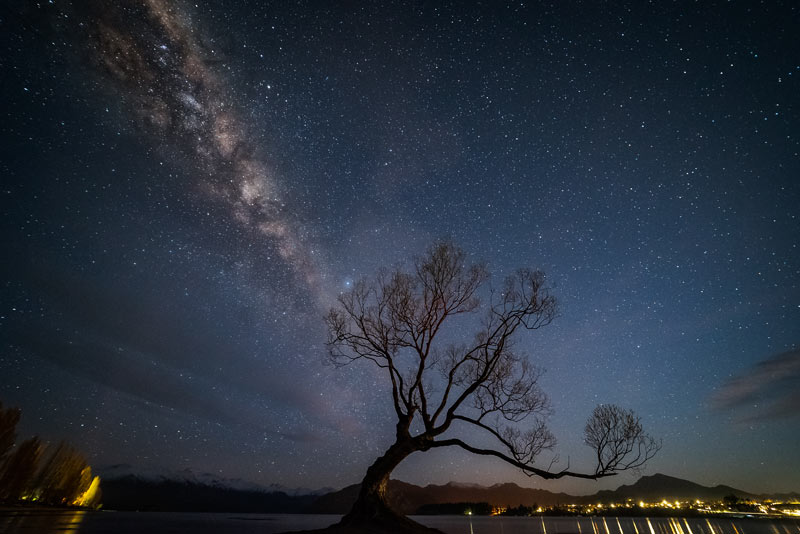 Shot with Samyang 14mm T3.1
It was at that time that I purchased my first Sony E-mount lens, the Ultra Wide-angle, Samyang 14mm T3.1 (F2.8) Cine Lens. You'll be pleased to know that this lens is also available in a variety of lens mounts including Canon, Nikon, Fuji, Panasonic and more. This lens, along with other Samyang lenses is also available in a standard version with normal clicked aperture and focus rings rather than de-clicked. I've been using this lens for the past 7 plus years and I can honestly say it's still one of my favourite wide-angle lenses. While other lenses have come and gone over time, I've never thought about selling this lens. The main reason is that it's very capable of producing excellent results in a variety of situations.
What I like best about the Samyang 14mm T3.1 lens
Very affordable at around $500 (AUD) or less.

Produces very sharp images with good edge to edge sharpness.

With an aperture of F2.8 this lens lets in a decent amount of light, making it fast enough for astrophotography.

Having a proper geared manual focus ring allows you to really fine-tune your focus. Focusing manually is also good practice for shooting video which often requires focus pulling.

14mm on Full-frame allows you to capture a large area of the Milky Way, making this lens an excellent choice for astrophotography.

This lens is versatile and ideal for shooting smooth gimbal footage, as well as time lapse photography.

Build quality is very good for such a cheap lens with both the aperture and focus rings turning very smoothly.

Not too heavy to carry around all day long.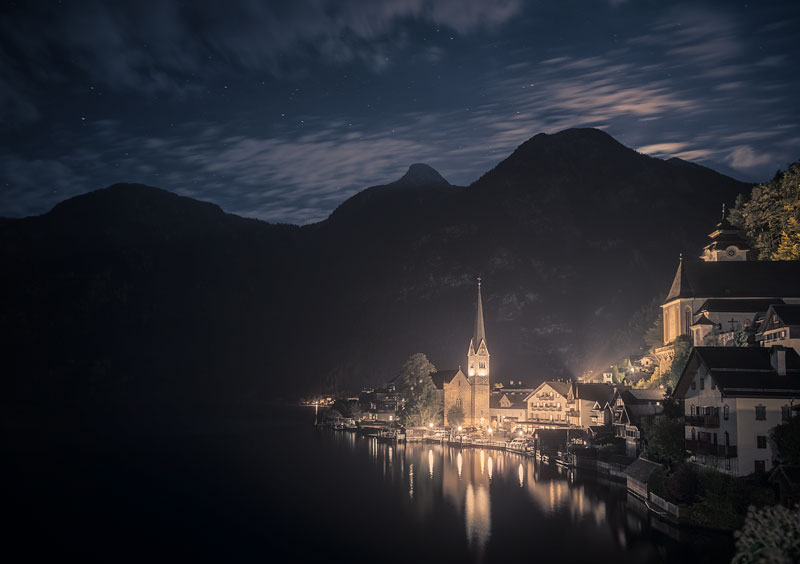 Shot with Samyang 24mm T1.5
What I like best about the Samyang 24mm T1.5 lens
24mm is a perfect all-round focal length for landscape photography and filmmaking. It's wide but not so wide that things start to look unnatural.

Fast at F1.4 (T1.5) which again makes it ideal for astrophotography and shooting in low-light situations.

Very good edge to edge sharpness, especially between F9 and F11, I'm never disappointed with the results.

Lens hood is detachable which I much prefer to a fixed lens hood.

The filter thread size for this lens is a common size of 77mm, which means that you have plenty of affordable options for using screw-on CPL and ND filters.

Just like the 14mm this lens is very solid, well-built and the glass is quality-made.

This lens produces some very nice sun stars when shooting into the sun at anywhere between F13 and F18.

There is very minimal distortion, it handles lens flares very well and chromatic aberration is pretty much non-existent.
Commissions
This is to notify you "the user" that I have linked to products on this page that I can earn a commission from. However, this does not in any way influence my decision to promote these products.
If you've read the article above then you will know that I use and will continue to use all of the products I have recommended in this article,  because they are awesome products!
By linking to the products it is simply a way to support the time and effort that I have put into writing this article and to help me with the cost of maintaining this website.
As an Amazon Associate I can earn commissions from qualifying purchases from any of the Amazon affiliate links above.
I'm a member of the Ebay Partner Network and I can earn commissions from qualifying purchases from any of the Ebay affiliate links above.