Introducing the Ultimate Fine-art Landscape and Astrophotography Cheat Sheets!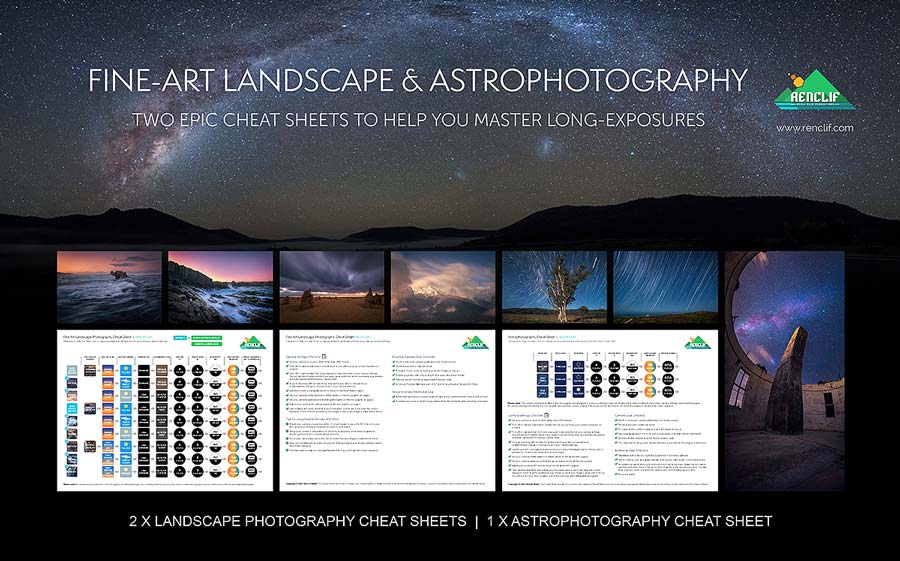 A simple visual guide to capturing Landscapes, the Milky Way, Star Trails and Time lapse?
What Shutter Speed, Aperture, White Balance and ISO settings to use when capturing Landscape and Astrophotography.
When to use ND and CPL filters and what type to use for different long-exposures.
The Essential camera gear checklist, camera settings checklist + more helpful tips!
The secrets to perfect exposure for Seascapes and Waterfalls revealed!
What Shutter Speed settings to use to achieve creative flowing water effects in-camera.
* Download both Cheat Sheets to your phone or tablet so that you never miss capturing that perfect shot!