'Dji Osmo Pocket Cheat Sheet & Quick Setup Guide' is a visual guide to learning the most cinematic video settings for filming in 4K.
Learn to master your Dji Osmo Pocket in a short amount of time.
Who is this Cheat Sheet & Quick Setup Guide for?
Filmmakers interested in getting the most cinematic video results out of their Osmo Pocket
Beginner to intermediate Osmo Pocket users who are looking to improve their filmmaking skills and expand their creativity
Osmo Pocket users who need a quick way to get started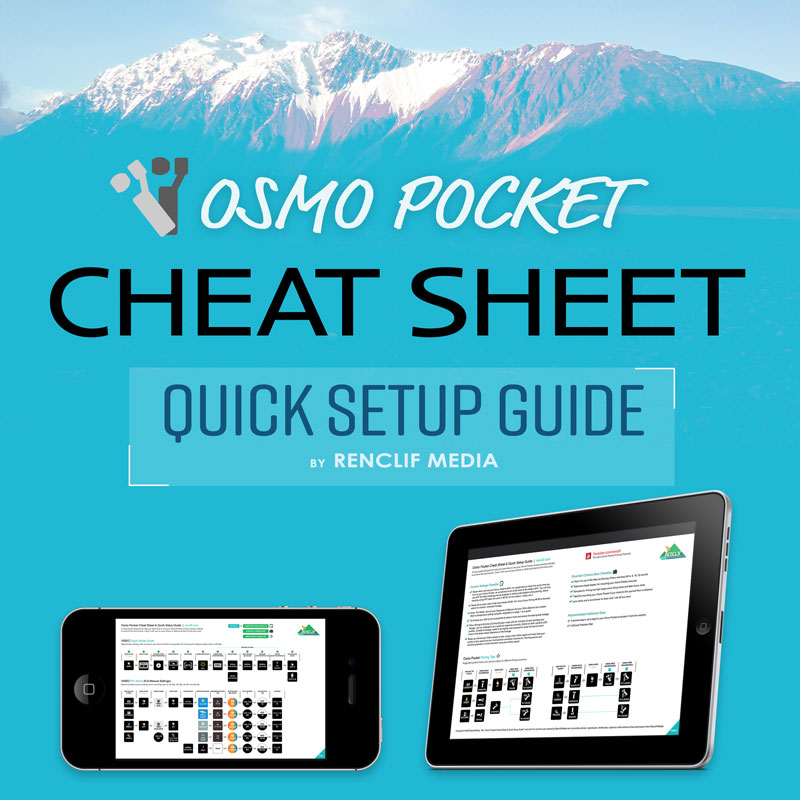 What does this guide offer?
A complete visual guide for capturing 4K video footage in Pro Mode using manual camera settings
How to adjust your shutter speed, ISO and White Balance to achieve the most cinematic results
Obtaining correct exposure while filming in D-CLike (Cinelike-D) in preparation for color grading your footage
Video setup guide for preparing to film the highest quality video at 4K 60, 30, 25 and 24p.
A guide to using ND filters at different times of the day in a variety of lighting conditions
Additional information and filming tips offered in this guide
Camera settings checklist for setting up your Osmo Pocket prior to filming
An essential camera gear checklist so you know exactly what you need before you go out and film
Suggested gimbal modes and camera angles for different filming scenarios (Very useful for all users)
'Terms & Conditions'
By downloading our 'Dji Osmo Pocket Cheat Sheet & Quick Setup Guide' you hereby agree to be bound by these 'Terms & Conditions'.