'17 Photoshop Actions Pack' to instantly enhance your photos and speed-up your photo editing workflow.
Apply a unique and creative look to your photos with the click of a button. Once you have completed your photo editing, simply click another button to re-size and sharpen your photo for print or social media.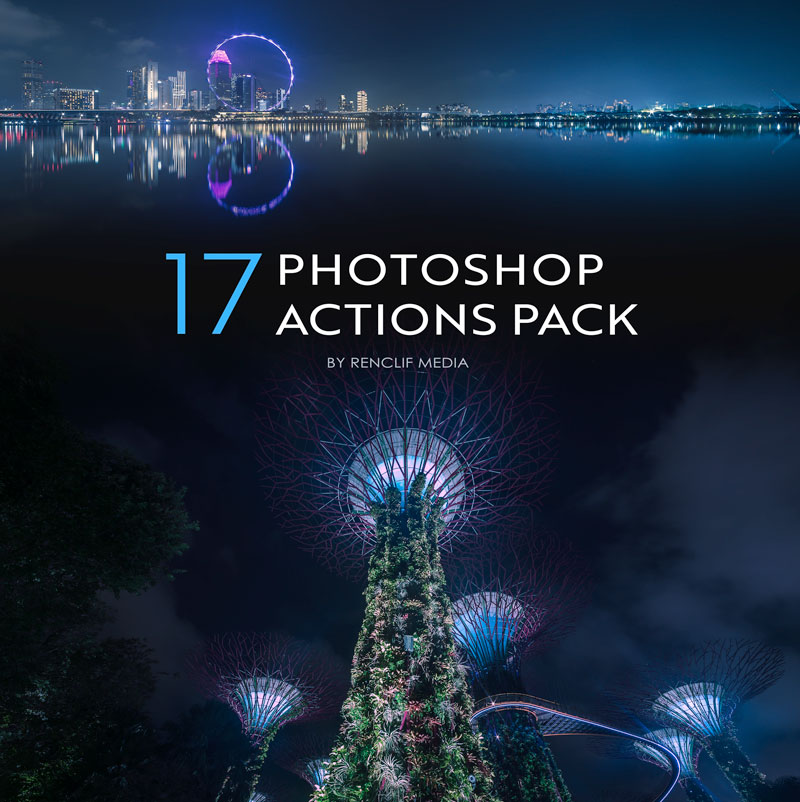 List of Actions Included in this pack:
Luminosity Masks
Film Look
Enhance Details
Soft Glow Effect
Warm Glow Effect
Cool Glow Effect
Sunset Golden Glow
Dodge & Burn Layer
Dodge Highlights Only
Burn Shadows Only
Strong Vignette
Subtle Vignette
Bright Inner Vignette
Sharpen Final High-res Print
Sharpen Final High-res Web
Instagram Re-size & Sharpen
Facebook Re-size & Sharpen
What these Photoshop Actions do:
Speed up your photo-editing workflow and save hours of valuable time.
Take your photos to the next level and achieve creative and artisitc looks.
Quickly apply a film look, glow effect or add a nice vignette to draw your eye to the main subject.
Brush in details or add a dodge and burn layer to brighten or darken specific areas of your photo.
How to get the most out of these actions:
Start your photo editing in Adobe Lightroom by using my Lightroom Presets and then finish in Photoshop.
Watch the step by step tutorial video included with your photoshop actions pack to learn how to use the actions effectively.
Practice and experiment with your actions bundle by using multiple actions before finalizing for print or web.
'Terms & Conditions'
By purchasing and downloading our '17 Photoshop Actions Pack' you hereby agree to be bound by these 'Terms & Conditions'.