Give your photos an artistic, detailed and unique style with this collection of 'Nature Moods V2′ Lightroom Presets Pack.
These moody nature presets have been hand-crafted in Lightroom over countless hours of experimentation. These presets are a follow up to my original "Nature Moods" Presets.
I have designed this preset pack to save you time and speed up your editing workflow.
These presets are Ideal for editing a variety of photos including landscapes, cityscapes, architecture, street photography and even portraits.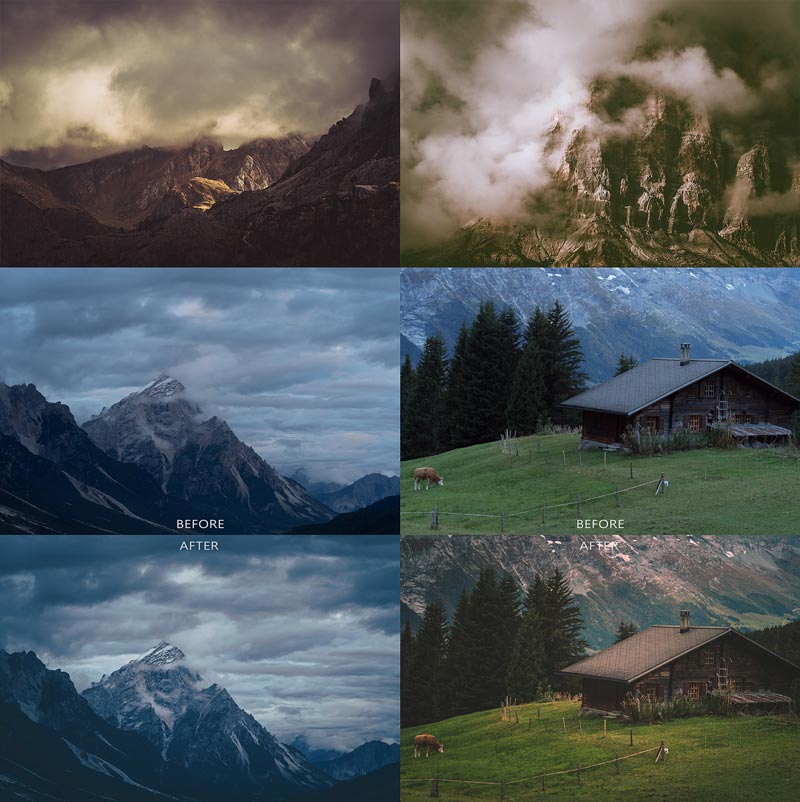 What these lightroom presets do:
Enhance fine details and sharpen your photos for print or web
Instantly recover highlights and add contrast and a dark mood to your photos
Apply a unique and dramatic film look to your photos
What these presets don't do:
They will not change your white balance or exposure
These presets will not apply high levels of noise reduction so they will not reduce the quality of your image. It is up to you to apply noise reduction if required.
You should apply your own lens correction if needed
4 simple steps for applying my presets:
Firstly make sure your exposure and white balance are correct
Secondly, check lens correction and remove chromatic aberration
Apply any of my presets to your photo
Re-adjust exposure and apply some noise-reduction if needed
'Terms & Conditions'
By purchasing and downloading our 'Nature Moods V2' lr presets you hereby agree to be bound by these 'Terms & Conditions'.